Welcome to Color Build in Garland,
your Premier Collision Repair and Auto Body Shop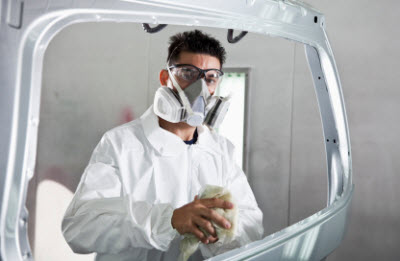 Color Build is your go-to expert in full service collision repair, but we're more than just a body shop. We're your trusted Paint Shop, Mechanic and Mobile Collision Expert.
What is a Mobile Collision Expert?
We'll provide repair estimates at your home
We can pick up and drop off your vehicle at any local address
We'll tow your car from the scene of the accident to our shop
We'll even pick up your car from the police impound lot for repairs
We work with all insurance companies, so there's no need for extensive paperwork on your end. It's simple, fast and cost efficient! From body work to engine repairs to paint work; we can rebuild your vehicle from the ground up to ensure you're back on the road in no time.
View a full list of our services.
Located in Dallas, Texas we've served countless customers across the Dallas, Garland and Richardson area. We offer personalized service to each customer and take pride in producing quality work, every time.
Feel free to browse our site and contact us for more information.
We service and repair the following makes:

Acura Repair
Audi Repair
BMW Repair
Cadillac Repair
Chevrolet Repair
Chrysler Repair
Dodge Repair
Ford Repair
GMC Repair
Honda Repair
Hyundai Repair
Jeep Repair
Kia Repair
Lexus Repair
Mazda Repair
Mercedes-Benz Repair
Mitsubishi Repair
Nissan Repair
Opel Repair
Plymouth Repair
Pontiac Repair
Porsche Repair
Saturn Repair
Scion Repair
Smart Repair
Subaru Repair
Suzuki Repair
Toyota Repair
Volkswagen Repair
Yamaha Repair
click +1 if you like our service

Powered by: AutoVitals